NYC Limo Bus Services
Party Line Limo is a full service Long Island limo bus car & limousine service company. We are most excellent in Long Island Limo Bus service and offer the below services:
LONG ISLAND WINERY TOURS
Planning a wine tasting long island tours isn't only about hiring a cheap Limo bus in Long Island and sipping some wine. It's about the entire experience of enjoying your ride, feeling the beauty of your surroundings and tickling your taste buds.
Limo Line Limo Company is the premier Long Island Wine Tour provider in the region.  Our goal is to provide our client an affordable and quality wine tasting experience in the Long Island.
In Our wine tours not only you get a chance to taste your favorite wines but you also learn the process of winemaking. Long Island wine tours are the great way to enjoy the beautiful lush green vineyards of Long Island. Whether your group has 8 or 80 people, Party Line Limo can make sure you have a wine tour to remember for years.  To give you satisfactory service all our limousines are equipped with the most current amenities.
---
Our friendly and professional chauffeurs are always ready to do everything to make your tour successful and pleasurable. Wine is meant to be shared and enjoyed, and what better place to do it than the winery itself with a scenic wine trail. So give us a call and have a fun, taste all you can without caring about traffic and parking.
---
Here are some tips to plan a Long Island wine tour that you'll thoroughly love:
Book in advance – Book your tour and your vehicle in advance. Last minute enquiries can lead to disappointment as wineries have limited availability.
Book a vehicle – Tasting all those wines can get you a little tipsy. Plus, you'll probably have to drive between wineries to get around. So it's better to hire a vehicle and a have a designated driver.
Start early – It's better to start and reach early to avoid the crowd at the winery.  This will help you explore more and get one-on-one attention.
Choosing the right winery – The largest wineries are the busiest and likely, least personal, so we recommend choosing one of those smaller, boutique wineries if you want to make your trip authentic and more memorable.
Have a hearty meal – Before embarking on a wine tasting journey, it's recommended to eat something to avoid getting tipsy. Make sure it's not too spicy or over seasoned. Your taste buds should be neutral to understand the taste of the wines properly. Some wineries even have on-site restaurants and plan a menu that matches perfectly with their wines.
Avoid too much cheese – Sometimes a tasting room offers cheese samples along with the wine tasting. Avoid eating too much so that it doesn't alter your perception of the wine's taste.
Just about every winery offers a warm and a friendly wine tasting experience. Have fun, ask questions, and taste all you can. Wine is meant to be shared and enjoyed, and what better place to do it than the winery itself with a scenic wine trail.
---
NEW YORK CITY LIMO BUS TOURS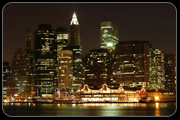 New York is the world's major commercial, financial and cultural centers. It is one of the most populous cities in the United States. From Empire state building to the famous statue of liberty, it is a city that blends old and new with gusto. This city attracts numbers of tourists and business travelers every day, and if you're one of them, considers a Party Line limo service to get around. From an elegant dinner to a night out on the town, where would you like to go tonight? We offer an efficient and stylish Local transport alternative at a highly competitive rate.
Why choose Business Party Line Limo's NYC Limo Bus?
The Ultimate Party On Wheels: Our NYC Limo Bus is a mobile party venue that brings the excitement directly to you. Equipped with state-of-the-art sound systems, LED lighting, and luxurious interiors, our Limo buses create the perfect ambiance for a night of celebration, networking, or team building.
Spacious and Luxurious: Our Limo buses are designed to accommodate large groups comfortably. With ample seating, plush leather upholstery, and modern amenities, you and your guests can relax and enjoy the journey in style. Dance, mingle, or simply unwind as you travel through the vibrant streets of New York City.
Entertainment Galore: Get ready for a non-stop party experience! Our NYC Limo Bus features cutting-edge entertainment systems, including high-definition TVs, premium audio equipment, and even karaoke machines. You can dance to your favorite tunes, watch live sports events, or unleash your inner rockstar during a karaoke session.
Professional Chauffeurs: Our experienced and professional chauffeurs are not just skilled drivers but also your dedicated hosts for the evening. They will ensure your safety, navigate the bustling city streets with ease, and provide top-notch service throughout your journey. Sit back, relax, and let our chauffeurs take care of all the logistics, allowing you to focus on having a fantastic time.
Customized Packages: We understand that every business event is unique. That's why we offer customizable packages tailored to your specific needs and preferences. Whether you're planning a corporate outing, a team-building activity, or a celebration for your employees, our team will work closely with you to create a personalized itinerary that meets your expectations.
Unmatched Convenience: Our NYC Limo Bus service eliminates the need for multiple transportation arrangements. We'll pick you up from your desired location and drop you off at your destination, ensuring a seamless and hassle-free experience. Forget about parking hassles or coordinating separate transportation for your group—just step on board and let the party begin!
---
AIRPORTS
Whether you require a simple New York airport transfer or transport for your entire New York business trip, the Party Line Limo is the most professional and easy-to-use city transport service in the New York. We offer door to door pickup and drop-off services. Our highly trained professional drivers will pick you up from anywhere and take you to wherever you want to go in a luxury limousine. Our charges are reasonable and service is flexible, allowing you to book an hourly package or longer trips as you wish.
---
WEDDINGS
If you want to arrive in style on your wedding day, by hiring Limousine is only one way to do so. We are dedicated to providing you a reliable and outstanding Wedding Limousine service in Long Island that will make your special occasion truly memorable. Your wedding day is one of the most important days of your life. Make it the most memorable day of your life with Party Line Limo.
At Party Line Limo we offer you more than just a limo experience on your wedding day. Our team is committed to giving you the best experience ever on your special day. Whether you book a limo bus for a prom night, an event or a wedding, make sure to make the booking ahead of time, especially during the holiday and wedding seasons.
---
We have the best amenities and top-quality equipment to make your evening a blast! Listen to the awesome sounds of your favorite songs while cruisin' along in style and safety.
RESPONSIBLE HANDS
Parents, why worry about your teenager's safety while traveling to and from the prom? Rest assured that your son or daughter is safe with our Prom Limo Bus Long Island service and in good, responsible hands. Our professional, certified drivers will stay focused on their task to ensure a fun and enjoyable evening. You can relax and feel confident that we will pick them up and deliver them to your front door safely.
Alcohol or drugs will not be permitted or tolerated on this ride. Only non-alcoholic beverages will be served in the limousine for minors.